i know where you were
and it wasn't where you said you would be....
+++++++++++++++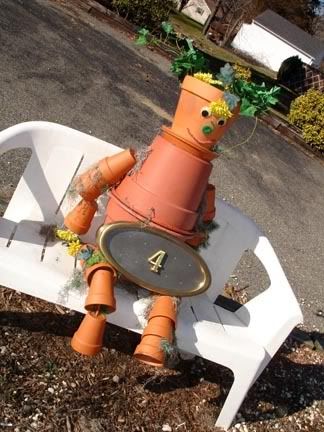 some things are worth stopping to take a picture of.
(photo:some random yard in randolph,nj- 1/19/07)
+++++++++++++++
-it has occured to me that i need to dig up my
Fagatron
7"s and get them converted to mp3 and on my ipod.
-i just fixed one of my tools for work and almost super glued my hand to it in the process. yes!
-i was bored before so i played around with my profile if you sucka fools didn't notice. yep.
-today i read an enlightening article on the history of the penny. really.
-my hair looks RIDICULOUS! hahahaha. oh well. when the bad spots grow back in, then i can re-cut it (properly! as in have someone else do it!) and have it look the way i want it to.
-why'd you have to go and make things so.....complicated. i will wait for you...but i'm not sure how much longer i can...sigh...
++++++++++++++++
go
here
for an interview with Kevin Barnes, the mastermind behind
Of Montreal
. as i mentioned before, their new album came out (yesterday) and it's really good. also, the new
Shins
record came out yesterday and that is very good as well. yep. OM is playing at Irving Plaza in march...i'm thinking about going...they are really good live....i'll have to see if i'm working or if i can get the night off or something. as for the shins, i have yet to see them live, but i wouldn't mind it. i'll have to check out some tour dates and see what i can swing.
Of Montreal- Heimsdalsgate Like A Promethean Curse
The Shins- Phantom Limb
++++++++++++++++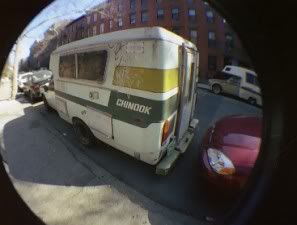 an oldie, but a goodie.
(photo: nyc-4/16/2005)
i love me some
LOMO
. (i have a profile there for my nifty LOMO shots, but it's all confusing and i'm not sure what the URL is to post here so you suckaz can go look...i'll get to work on that one.)
++++++++++++++++
***
killing time
***
The Arcade Fire- The Well And The Lighthouse
Butcher Boy- Girls Make Me Sick
(hell yeah they do!)
Butcher Boy- Keep Your Powder Dry
Clinic- Family
Clinic- Harvest Within You
Clinic- Jigsaw Man
The Mountain Goats- Dilaudid
Andrew Bird- Dark Matter
+++++++++++++++
i'm outtie. thanks.
+++++++++++++++
***

yo! these links are here cuz i like these bands and i want to share their music, not cuz i want to rip them off. support them by buying a record from an independent store or going to see them play. thanks.
***