just a series of blurs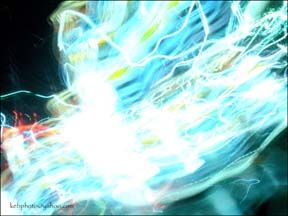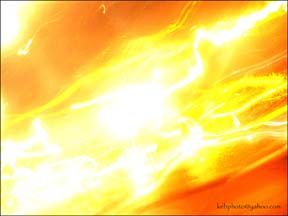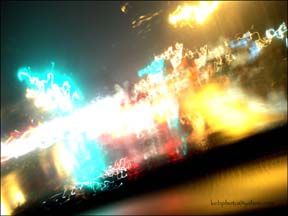 like i never occured.
+++++++++++++++
:)
-free dinner.
-my "self help," (haha) books came today. i started reading one of them right away and it's been really good so far. i was expecting some cheesy ass shit, but really, it's anything but that and i've already learned some stuff which is great. i like doing my homework!
-i got tickets to see
The Mountain Goats
today. hot shit!
-scottish satan's daughter's birthday was today! (she's one! it's cute how he is with her. and even better, he left early for her party so i didn't have to work with him!)
-there were NO colostomy bag incidents at work today!
:(
-rain!
-driving in the rain! (i drove like a goddamn grannie all the way home from work and especially when i was in the area where i had my accident)
-STUPID people. yeah, you know, the people that are....STUPID!
-rain!
+++++++++++++++
i came across something interesting in a blog today. and that was a link to the website of
Noah Kalina
who is a new york based photographer (one among many). he is young (my age i think) and graduated from the School of Visual Arts in 2003. (my friend julie just graduated from there and my therapist thinks i should apply there. i wish, but there is no way i could afford the tuition.) what i found interesting about him was that he had a project (it is still ongoing in fact) in which he photographed himself every day for six years. that's out of control if you ask me. it's pretty rad to see how much one person can (and does) change in that amount of time. he also edited a good number of those photos into a 5 minute video that you can view on his site which i recommend cuz it was amazing...almost haunting in a way. it's kind of funny that i came upon this now cuz i just decided to embark on a similar project in which i will be photographing myself on the first of every month for however long i can remember to do it! haha. i'd like to keep it going for a while and incorporate more shots than just of my face (like Noah K. has), but we'll see what happens. after i get a few more months done, i'll post my progress on here! remember kids, photography is FUN!
+++++++++++++++
Vincent Gallo
is kind of an egotistical, arrogant, prick, but aside from that, he is a pretty interesting and talented guy. you may remember him as the man behind
Buffalo '66
(which i really liked), and
the Brown Bunny
(which i really didn't like). he's also a musician, which is not as well known about him (i knew that. he has been in a ton of waaaay underground bands and did the music for his films). i just came across a few tracks from his solo album, "When," and they are pretty good. they're weird, slow, and his voice has a sort of creepy quality to it (but in a good way), which all combine to form some interesting songs. i definately would like to hear more of his material, but for now, all i have are these four tracks. check them out fools!
Vincent Gallo- Honey Bunny
Vincent Gallo- Laura
Vincent Gallo- I Wrote This Song For The Girl Paris Hilton
Vincent Gallo- Yes, I'm Lonely
+++++++++++++++
Post Punk Junk
is back! yeah!
+++++++++++++++
is it sad that i had enough time on my hands to figure this out? i don't think it is. haha.
+++++++++++++++
***
seperate, now
***
Spoon- Paper Tiger (demo)
the Smiths- I Don't Owe You Anything
Saturna- Blanket Of Stars
Saturna- Springboard
Of Montreal- Oslo In The Summertime
***
Weezer- Surf Wax America
***
Minor Threat- 12XU
Operation Ivy- Unity
Nashville Pussy- 5 Minutes To Live
Tullycraft- Rumble With Gang Debs
The Rapture- Sister Saviour
Elliott Smith- Twilight
Christine Fellows- Souvenirs
***
+++++++++++++++
i'm outtie. thanks.
+++++++++++++++
***

these links are here because i like to share good music. i didn't upload these songs and in most cases, i don't know who did. i'm just passing along links that i've found to try to support artists that i enjoy. you can do that too by buying their stuff from independent stores and/or going to see them play.
***